[Product] Comparing Ingots series through 'Amber Press ceramic series Comparison table'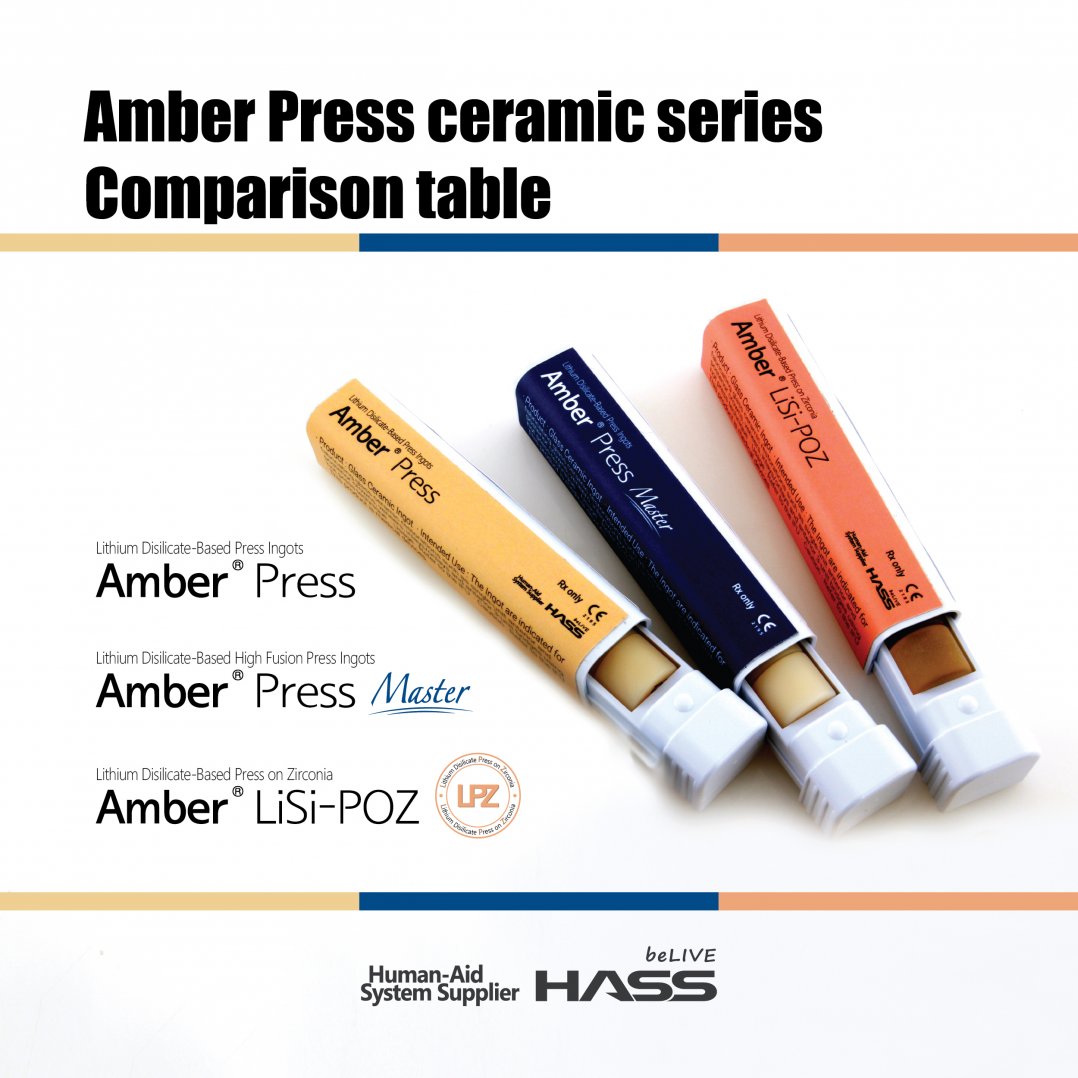 Let me introduce various 'Heat-Pressing Ingots series' made of Lithium Disilicate of HASS.

One of the Amber press ceramic series, Amber® press is
the 'Lithium Disilicate-Based Press Ingot product which has excellent aesthetics.
It improves work efficiency through high strength and minimal reaction layer.
The biaxial flexural strength of restorations made of Amber® Press after crystallization is 460MPa.
With this superior properties, Amber® Press secures efficiency and safety at the same time.

Amber® LiSi-POZ is innovative and differentiated product utilizing the technique of
'Lithium disilicate ingot press on zirconia framework'.
Using Press-on technique, the strength of the lithium disilicate is maximized by adding
strength from zirconia framework processed with CAD/CAM to aesthetics from lithium disilicate.
Also, Amber® LiSi-POZ has wide-compatibility to be used for single prosthesis,
multi-unit prosthesis framework.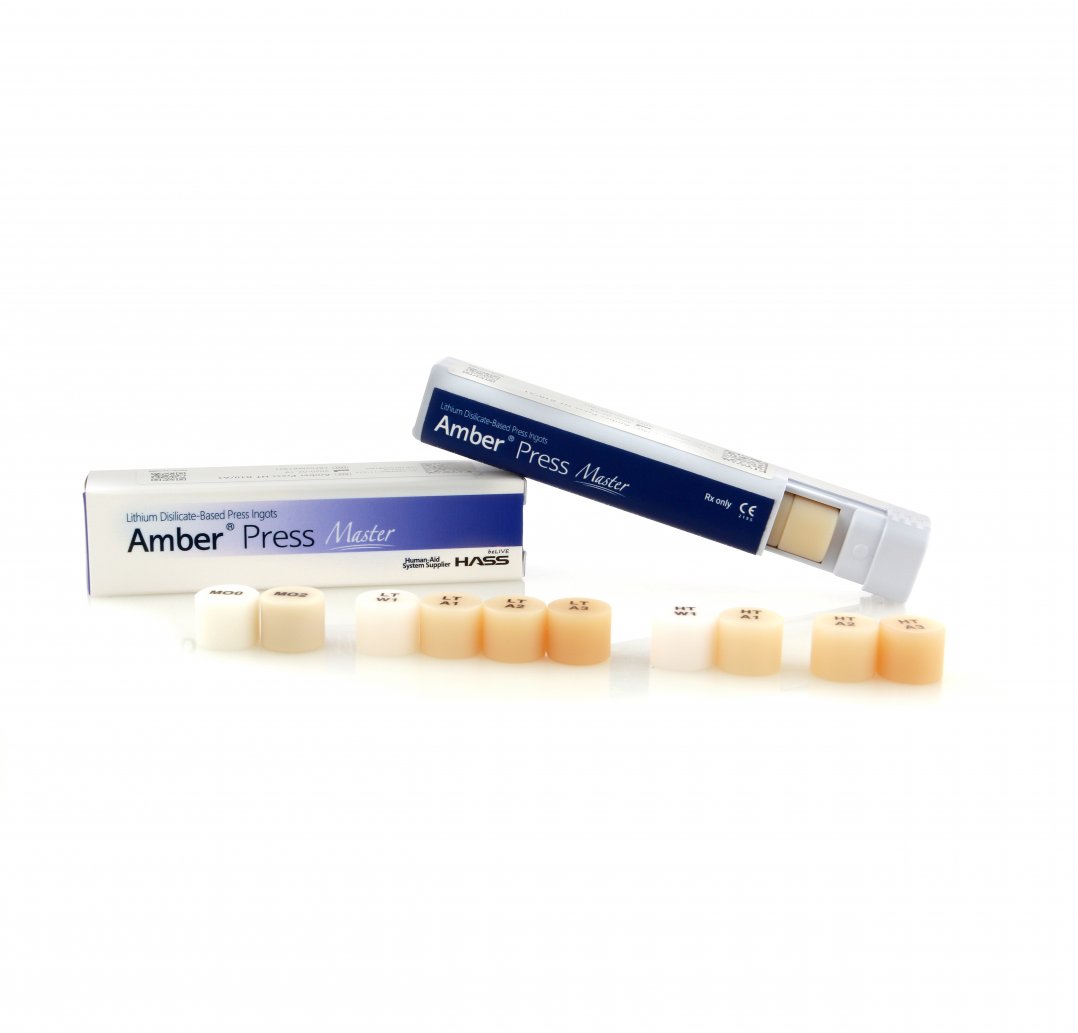 The last one is Amber® Press Master which is scheduled to be launched soon.
Amber® Press Master is 'Lithium disilicate Based-High Fusion Press Ingots'.
Framework from this is quite stable and strong since it can be dealt with high
glass transition temperature(Tg). With these features, it is useful for additional heat
treatment(build up or staining). It has less deformation of material itself as well.
Amber® Press Master ingots are compatible with various veneering material for lithium disilicate.
These provide natural aesthetics with fluorescent and opalescent expression.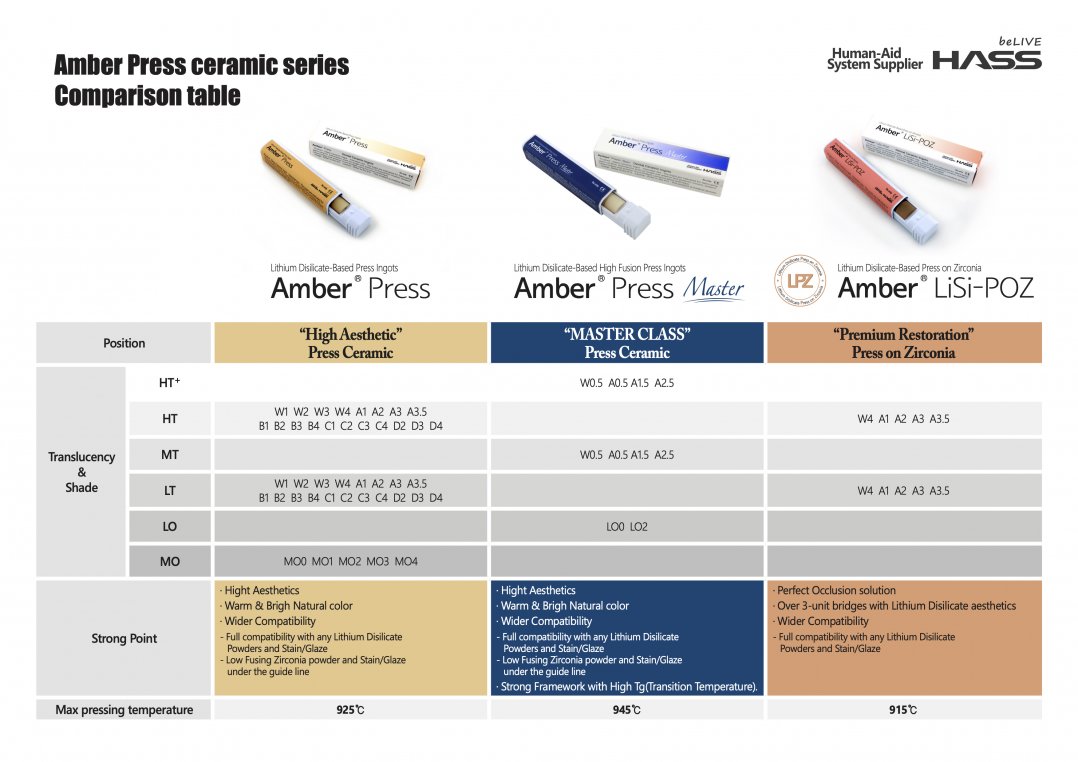 Please refer to the Amber Press ceramic series Comparison table above.
*More detailed information about Amber® Press Master will be uploaded on the website
soon.