[Product] Benefits of NLD (Nano-Lithium Disilicate CAD/CAM Blocks) _ Amber Mill


Have you ever thought about the benefits of material made of nano-sized particles
HASS has launched differentiated solution, called Amber Mill, made of lithium disilicate glass-ceramic.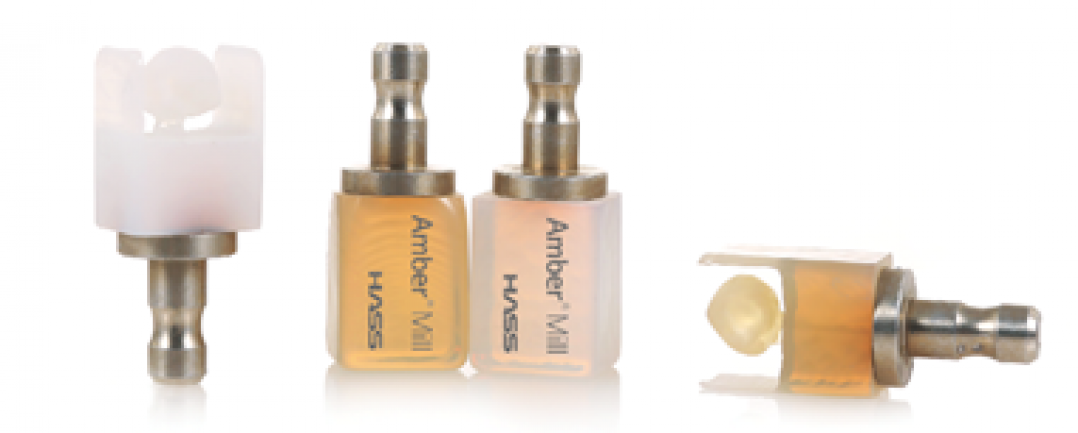 Since Amber Mill is nano-sized under 0.1 micrometer, it leads much better results, such as outstanding machinability, reinforced mechanical properties, aesthetic values.
And users would experience freedom of translucency.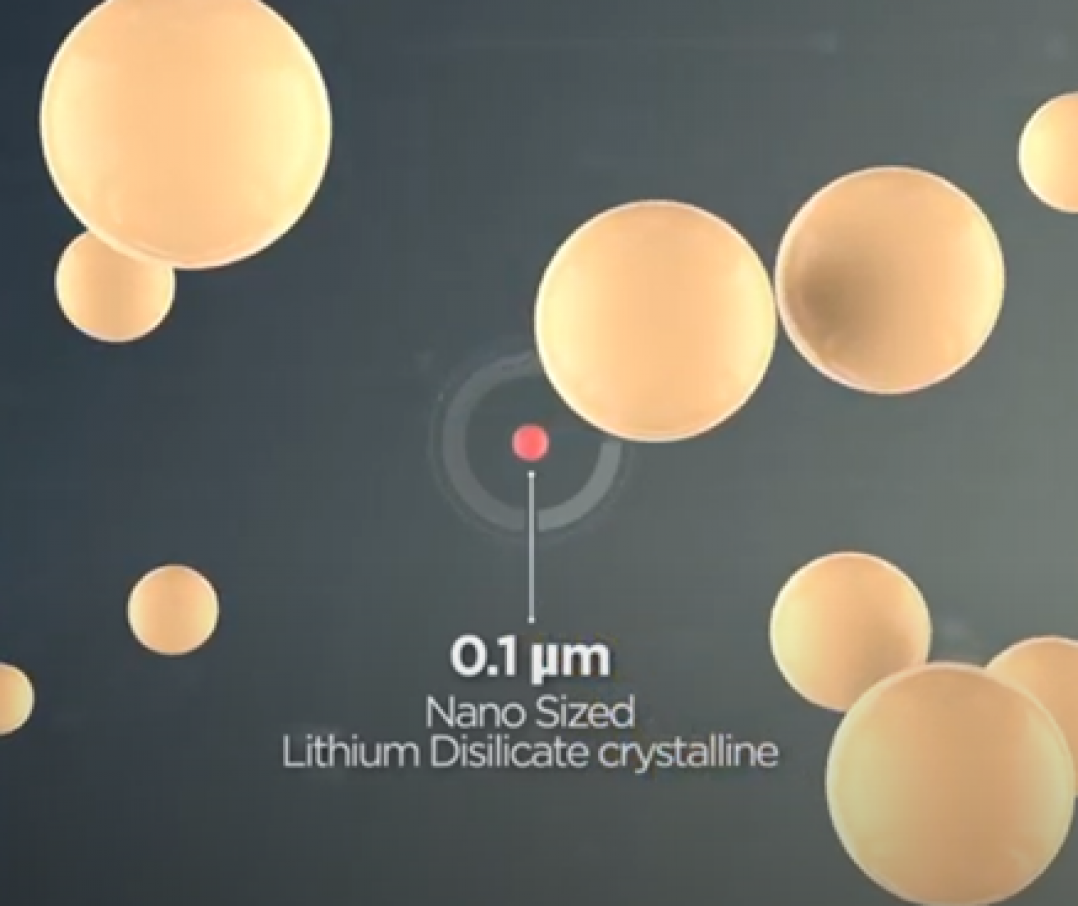 Strength for Aesthetic Longevity


Denser and more cross-linked crystal structure of Amber Mill results in superior physical properties.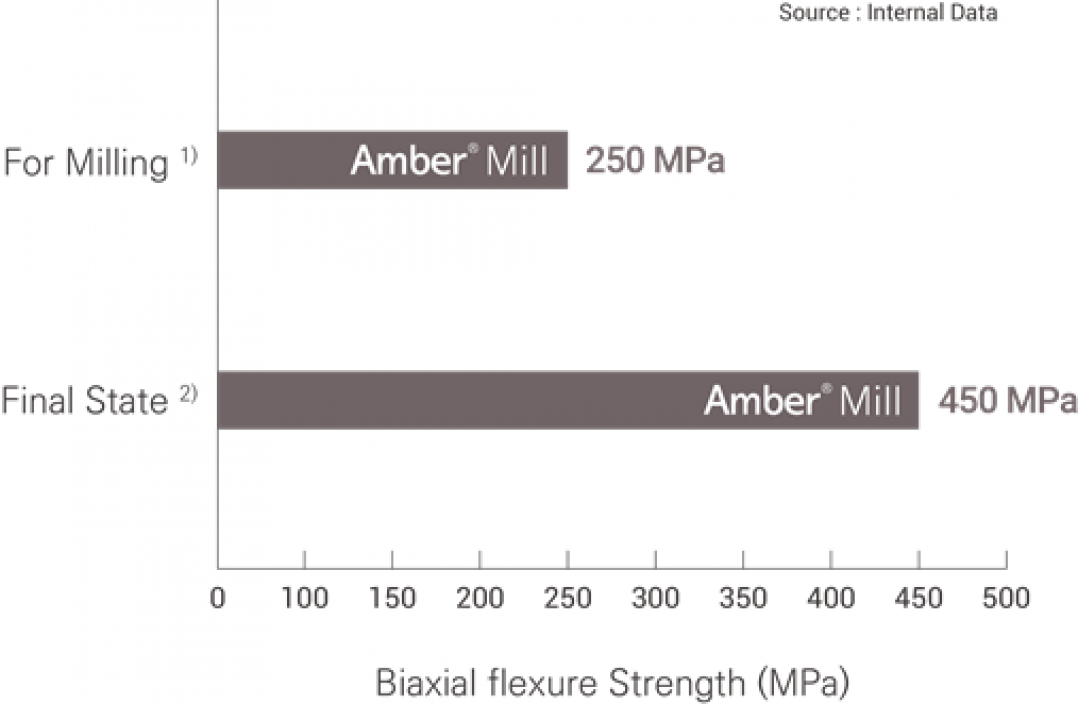 High Edge Stability


Outstanding machinability of Amber Mill is evidently affirmative when checking the edges of the milled restorations.
Highly stable edges with less chipping occurrence prove that Amber Mill is the optimized machinable lithium disilicate block for CAD/CAM system.


Multi-chromatic Gradation Effect


The restorations even without staining displays natural color continuum from cervical to incisal/occlusal. Restorations with Amber Mill make vivid, definite and substantial visual difference in their outcome. Resulting from the excellent opalescence and fluorescence of Amber Mill, the restorations even without staining displays natural color continuum from cervical to incisal/occlusal.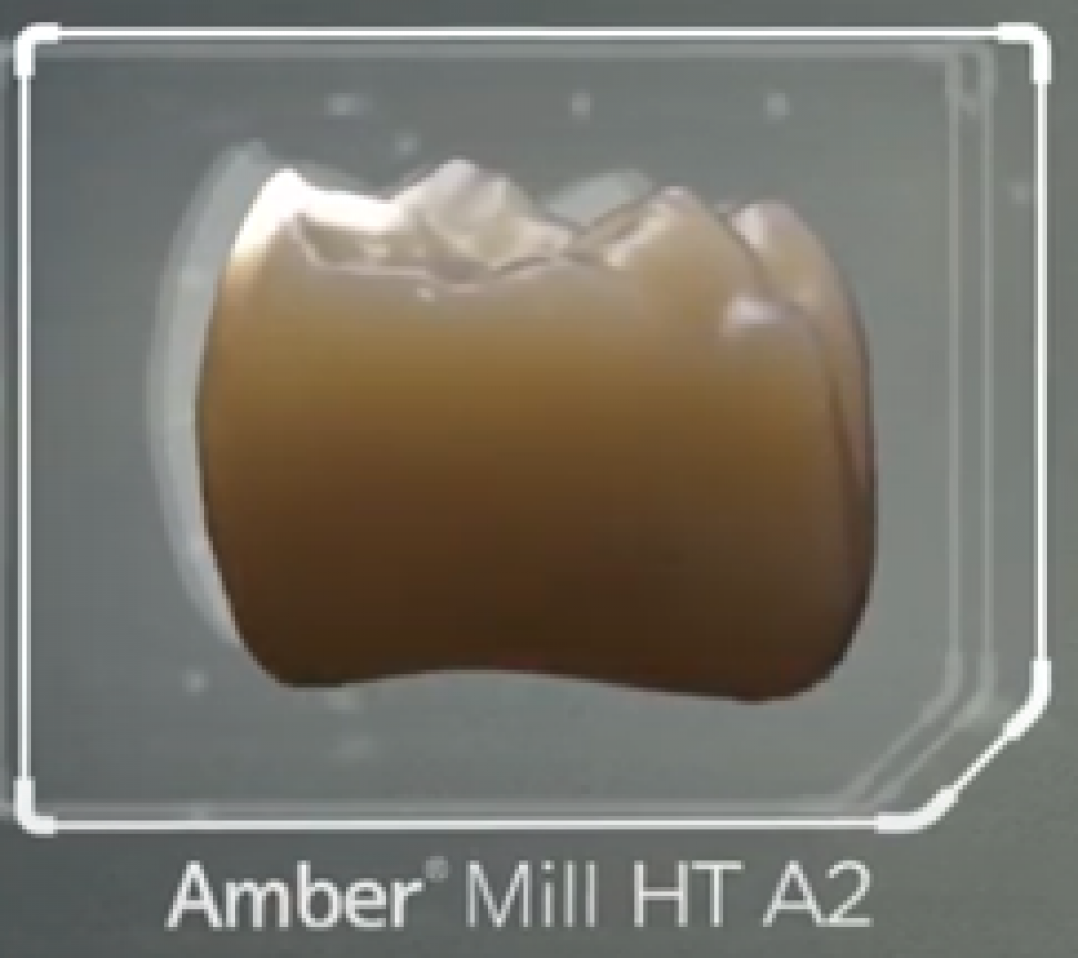 Natural Opalescence & Fluorescence


All the natural teeth covered by the enamel present opalescence-they seem more blueish when viewed under reflected light and more yellowish when viewed in transmitted light. Amber Mill demonstrates the opalescent feature of natural teeth the most successful way. In addition, Amber Mill shows the closest fluorescence to that of natural teeth.



Freedom of Translucency


It is possible to differentiate translucency with a single block of Amber Mill. Just decide what shade you will use, then choose the translucency heat-treatment temperature according to your targeted translucency.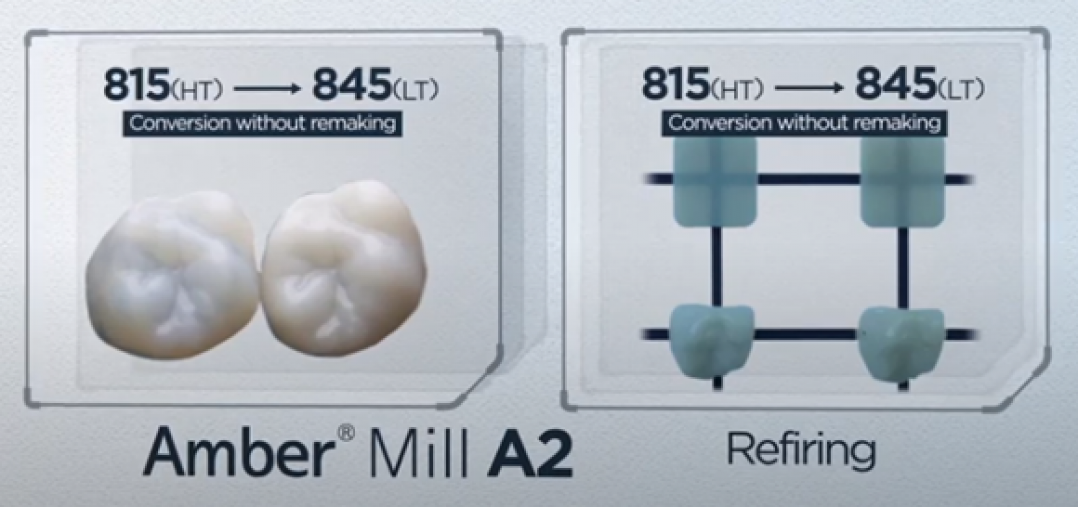 Remarkable convenience with pre-polishing


Users would experience better working process with Amber Mill. Amber Mill`s nano-particles enable users to polish milled restorations before crystallization. This working process would make users performed in a simple way, which is way more convenient, compared to other ways. Furthermore, gentle translucency would appear after crystallization, creating the genuine aesthetic value.